воскресенье, 28. 05. 2023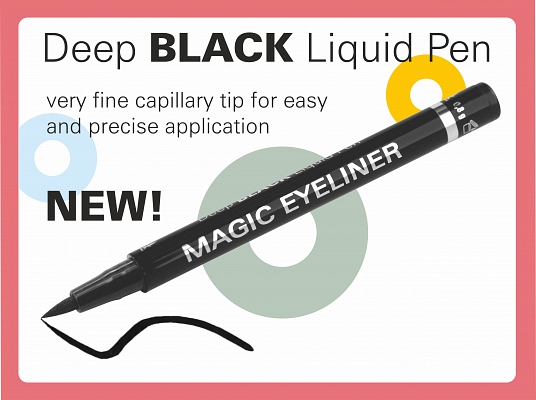 Black eyeliner for dazzingly expressive eyes and an intense look.


We developed MAGIC EYELINER so you can line your eyes perfectly each time to create that stunning look. Its extra fine capillary tip ensures easy and precise application – for flawless eye make-up accentuation.


The deep black MAGIC EYELINER is smudge-free and long lasting.
ADVICE: Always place the MAGIC EYELINER on its cap to ensure instant ink flow towards the capillary tip.

In case of poor ink flow due to a tip that is dried out or blocked by make-up, we recommend you simply moisten the tip with water and clean it with a cosmetic tissue. The eyeliner pen will then work as well as before!